Tips for Backyard Mosquito Control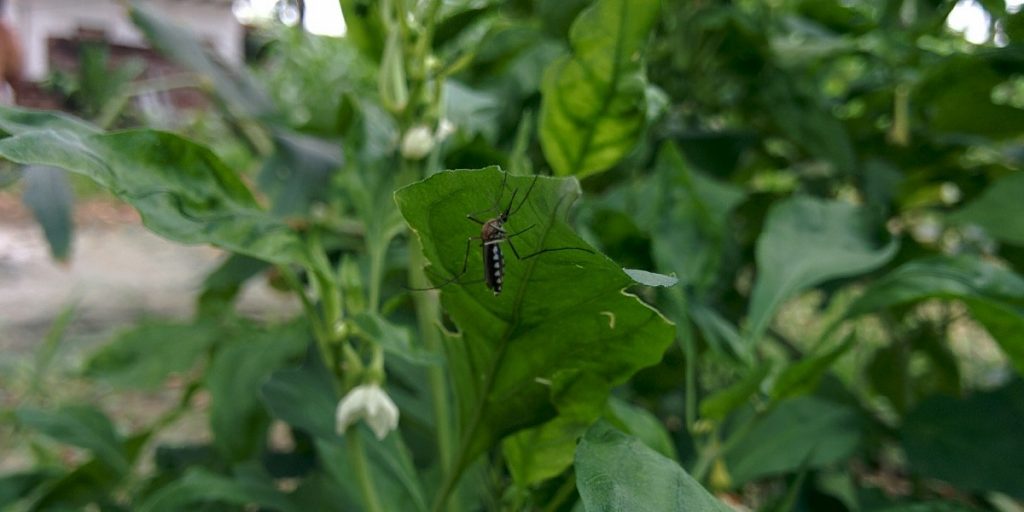 Take Control of Your Backyard
So, you want to know some useful tips on backyard mosquito control. Living in the Houston area, there's plenty of places for mosquitos to live and grow. Dealing with annoying and itching mosquito bites gets old quickly. And let's not forget about the reports of Zika virus. Well, there's plenty more you can do than just spraying repellent on your skin and lighting a few torches. When it comes to your home and family, you need the best protection available. Here are our top three tips.
Mosquito Misting Systems
Mosquito misting systems are perfect for homeowners that want their backyard mosquitoes gone with the least amount of worry or hassle. Our mosquito misting systems kill and repel these little pests on contact. At MosquitoMax, our team will do all the work. From installing the system and programming it, to regular service visits, we're here to help. We even refill the insecticide for our full-service customers. We fully contain out systems for optimal health and safety and only mist once or twice a day – when mosquitoes are most active, at dawn and dusk. It's a great way to keep your mind at ease without having to do much about it.
Larvanator
Mosquitoes like to hang around still water areas. Living in the Houston area, you're probably familiar with lots of locations covered with still water. Because mosquitoes like to populate and lay their eggs in places like drainage systems, it's our job to make sure to keep them from taking over. Our Larvanator is an essential component of a comprehensive mosquito control system. This unique, patent-pending MosquitoMax device is meant for still water drainage systems where mosquitoes lay their eggs. Our unique larvicide kills the larvae, preventing them from growing into adults. This helps stop and prevent future mosquitoes from growing and taking over your backyard. The Larvanator is easy to install and an essential part of any backyard mosquito control system.
Backpack Spray
At MosquitoMax, we also offer a monthly backpack spray service in Houston and Katy, TX. Our expert spray technicians move around your yard and spray the desired areas. Of course, it helps to exterminate and prevent mosquitos in the area. It also works as a barrier to keep other mosquitoes from entering into your backyard. This is great for keeping backyards free of mosquitoes, as well as prepping for parties, weddings,  and other outdoor special events. No one likes dealing with mosquito bites, especially at events. They can bring down even the best party. Don't let mosquitoes ruin your time outside.
Contact MosquitoMax for Best Backyard Mosquito Control
Dealing with mosquitoes can be irritating and frustrating to any homeowner. If you're ready to take the first steps to taking back your yard, contact MosquitoMax today! We help residents in the Houston and Katy area. Call us now at  or contact us online to discuss your mosquito problem. Let us help you get the backyard mosquito control you're looking for. Take back your home with MosquitoMax.
Tips for Backyard Mosquito Control | MosquitoMax, Houston TX
---
---
---