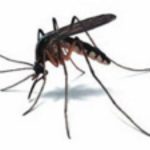 Are Mosquito Misting Systems Necessary?
Did you know that one in 10 people are more susceptible to mosquito bites? According to the experts, female mosquitoes, which use human blood to develop fertile eggs, may show bias over whom they choose to bite. The best protection against mosquito bites and the diseases they carry is a quality mosquito misting system.
It's difficult for researchers to determine what key factors qualify someone as a 'mosquito magnet'.  There is still a lot of research that needs to be conducted on the factors that might make one person more attractive to mosquitoes".
Scientists are looking into at least 400 different compounds that could be the key. Body chemistry and genetics could also account for 85% of mosquito vulnerability.
Whether you're more prone to mosquitoes or not, it's better to ensure that all members of your friends and family are protected this summer! Make sure that your outdoor residential misting system is in proper working order. Be sure to contact us at Mosquito Max or call us at 281-579-2525 locally or 877-523-2525 toll-free if you need your system repaired or have any additional questions.